The Call of Duty franchise is expected to be expanded yet again with an official announcement possibly coming this month (April). It will be the 8

th

game in the franchise. There are rumours that the game is to be a prequal of the first Modern Warfare game. Call of Duty is owned and published by Activision but have been developed by about 10 different companies. The first game was released on October 29, 2003.

Some of the more known games of the series are Modern Warfare and Modern Warfare 2, which were developed by Infinity Ward. The most recent game in the series is CoD Black Ops. You can find a Call of Duty game on pretty much every current console. Black Ops was the best-selling video game in the U.S. last year. Black Ops was developed by Treyarch and brought back the much loved Zombies mode from World at War.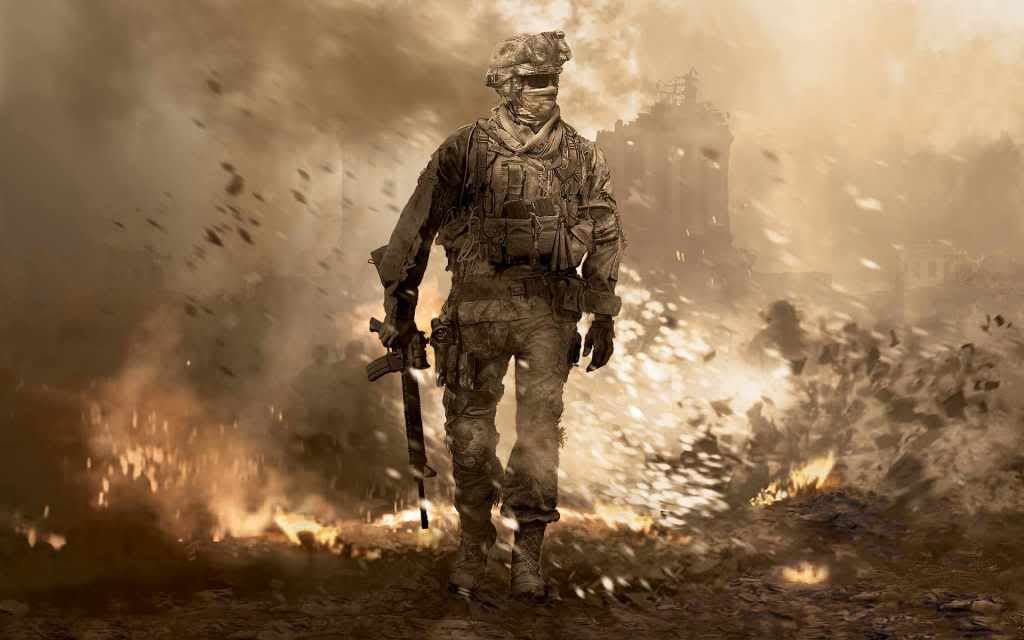 Back to the main topic- Modern Warfare 3

As I said earlier, Modern Warfare 3 hasn't officially been announced or given a release date. But most sources have predicted a November 2011 release. Sledgehammer games are said to be working with Infinity Ward to produce the single player and Raven software is said to be working on the "online-multiplayer elements". I headed over to Sledgehammer games' website and clicked a few links, ( Scroll down to the bottom and click the box with Call of Duty emblem), which revealed that they were working on a Call of Duty FPS (First person shooter) game. It said more details would be coming soon. We can assume that this game is Modern Warfare 3.

Raven Software, who are supposedly doing the online- multiplayer part of MW3, are no strangers to FPS's either. They are the guys behind Soldier of Fortune (PC) and another FPS game, Singularity(PC, 360, PS3) , was named the best FPS of E3 2009. Raven Software has developed a lot of their titles for Activision. Quake 4 ( Windows, Mac, Linux, 360) is yet another FPS developed by Raven Software. So as you can see this company has plenty of experience when it comes to FPS's.

On a side note… I have heard people talking about MW3 being an MMO (Massive Multiplayer Online) . Firstly, it would have to be an MMOFPS which seems impossible, although I heard rumours that Bungie, the team behind the Halo series, is in the midst of creating one. Also, if you once again head over to Sledgehammer games' website, they have said that they are producing a FPS not an MMO.

The reason why the Call of Duty series is so huge in the gaming world is the fact that the games are mulit-platform. Which means if you have an Xbox 360, Playstation 3 etc. you can play this game. There is so much debate between Halo fans and Call of Duty fans as to which is better. The fact is, this will never be decided. You can't possibly compare two games and find a winner. Who knows how popular Halo would be if it wasn't owned by Microsoft?




To summarise…

-Keep your ears and eyes peeled for an official release this month.

-MW3 isn't going to be an MMO as far as I know.

-Infinity Ward is teaming up with Sledgehammer games to produce the single player portion of MW3.

-Raven Software, who have tons of experience with FPS's, are probably working on the online- multiplayer.

Sources:

-
http://latimesblogs.latimes.com/entertainmentnewsbuzz/2011/01/activision-calls-in-reinforcements-for-next-call-of-duty-following-infinity-ward-meltdown.html
-
http://www.ravensoft.com/default.aspx
-
http://en.wikipedia.org/wiki/Call_of_Duty
-
http://www.sledgehammergames.com/
By Nathan